I want to let you in on a secret about writing Christian books. There's a 100 percent guarantee that Jesus will get up in your face about the very topic you're addressing. I wrote my first book about approval, so of course I struggled with wanting approval. I wrote my second book on happiness and then walked through an Eeyore-ish season in my life.
Well, I'm no dummy. That's why I told Jesus I wanted to write a book on the topic of beaches. This was the ultimate spiritual throwdown. I was pretty sure I had brilliantly set myself up for a challenge from God: "Go forth, therefore, and determine the quality of beach sand in Maui and compare it to the beach sand in Tahiti." Clearly, I am willing to suffer for Jesus.
But then I forgot about my beach-book idea. Instead, I wrote book on releasing control—because I needed that book. I had to release control a lot that year:
– when our oldest daughter started driving
– when our youngest daughter suffered with chronic illness
– when my mother was hospitalized for three months with a life-threatening infection, and my amputee father lived with us.
All of that happened while I was writing It's All Under Control. During those trying months, I repeatedly found myself with my head in my hands, praying this prayer: Jesus take the wheel.
Yep, I needed the message of the book. Turns out, you needed it too.
Does it ever feel like the chaos in your life might break you? Have you ever cried so hard over your circumstances that you thought you might run yourself out of tears?
So much of life can feel out of control, and if you're like me you end up feeling powerless. Looking back, sometimes you can see where things got off track. Other times, the trouble comes out of the blue. You did all the right things, yet the worst news came your way.
There's so much in life that we can't control:
Circumstances.
Weather.
Airport delays.
The tumor growing in unseen places.
The economy.
The political climate.
What people think about us.
How our kids will "turn out."
But can I tell you a secret? We have more control than we think.
We are not powerless. Great freedom comes when we let go of what we can't control, and rise up to take charge of what we can.
That's why I've put together this list for you, "Things You Can Control."Click here to download the print. Then frame it, tape it to your refrigerator, set it by your computer, or slip it in your journal.
Because of God at work in you, you have more power than you dared imagine.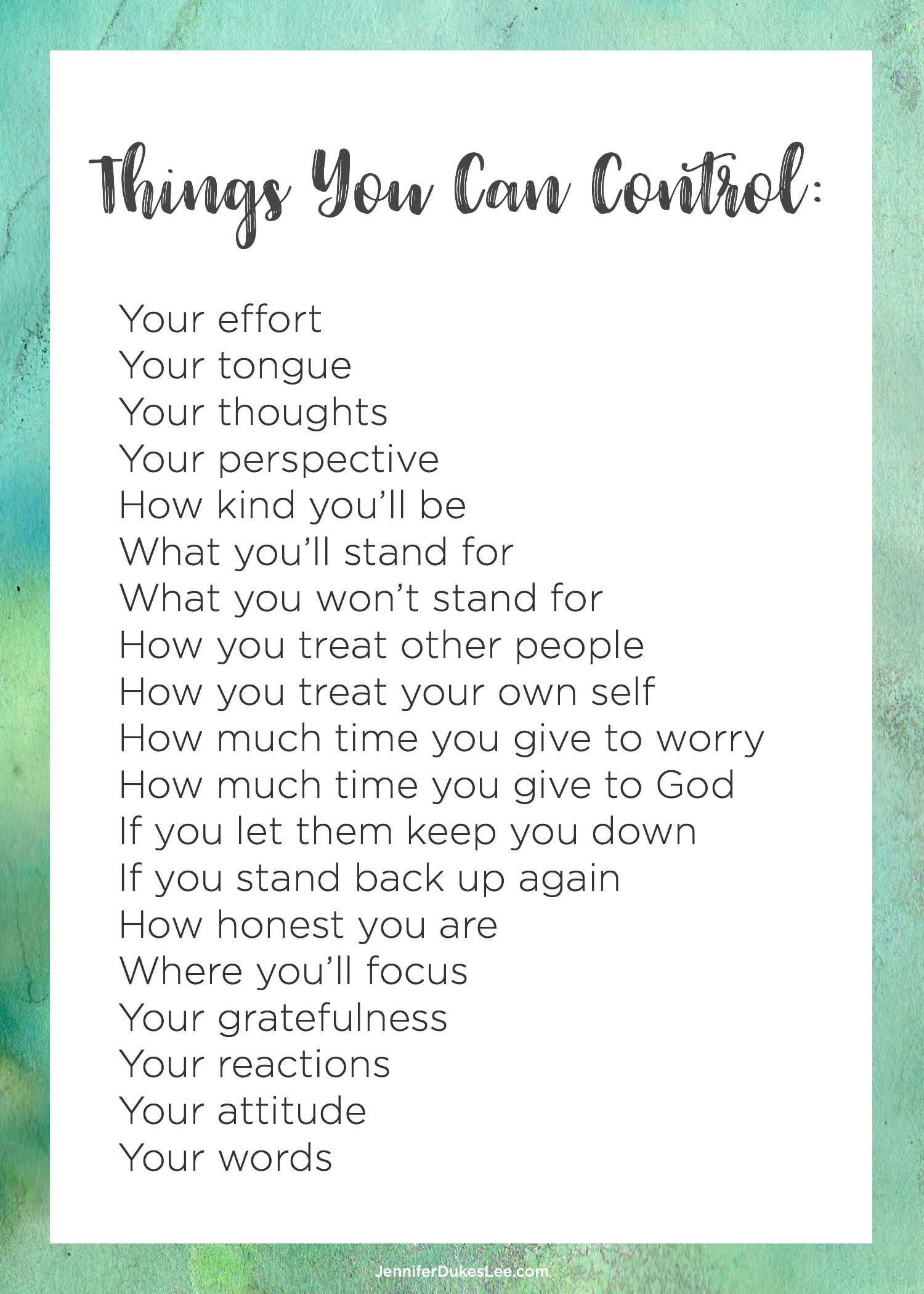 Of course, there are so many things that we can't control. God can handle those for you.
Click here to download and print this list, "What God Can Handle,"  as a reminder that no matter what we can't handle, God still can.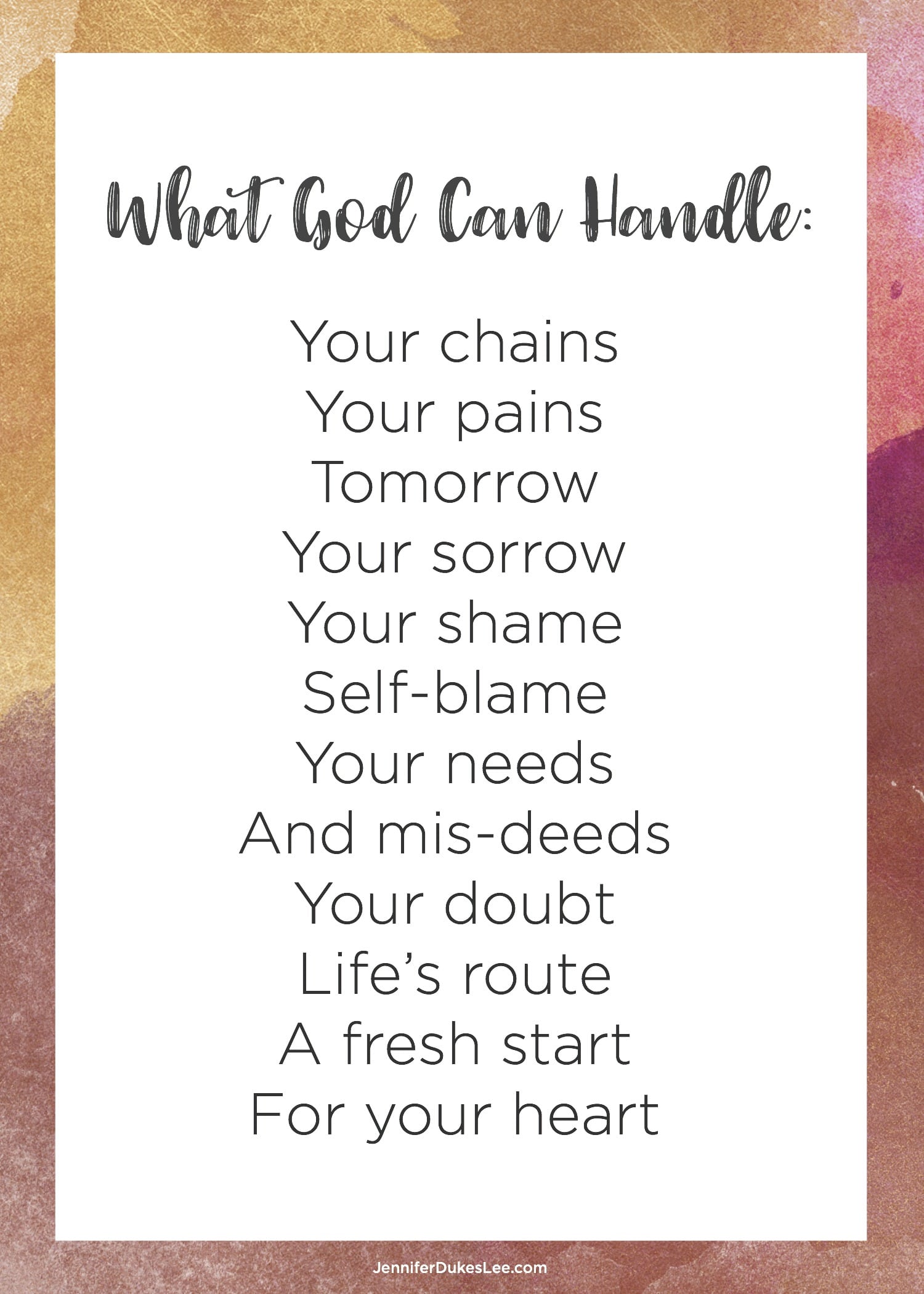 ---
To hear more from Jennifer on my podcast,  listen here!
---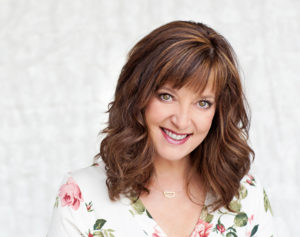 Jennifer Dukes Lee is the author of the forthcoming book, It's All Under Control. In the book, now available for preorder, Jennifer walks you through a journey of letting go, hanging on and finding a peace you almost forgot was possible.
THE BUSY TO BEST CHALLENGE: Are you tired of the tyranny of being "crazy busy?" Join Jennifer for her Busy to Best Challenge, happening in churches, homes and coffee shops across the country September 24-October 1. Click here for details.